As a homeowner, you face the possibility of frozen or leaking pipes, toilet and sewage problems, clogged drains and more. There are also all sorts of non-plumbing related dilemmas. While many of these home disasters require the help of a certified plumber, there are other repair jobs that can be remedied on your own if you have the right tools. Go through this list of must have common plumbing tools that every homeowner ought to have so you can tackle basic DIY plumbing projects.
Pliers
Pliers are a hand tool used to hold objects firmly for bending or for compression. A good pair will serve you a lifetime, ask any WaterWorks plumber in Toronto!
Hammer
Hammers are used for driving nails, fitting parts together and breaking up objects.
Voltage Tester
Also known as a test light or test lamp, a voltage tester lets you know if there is a presence or absence of electricity in a piece of equipment such as a battery or power strip.
Pipe Wrench
A pipe wrench is designed to turn round pipes. A plumber's favorite!
Power Drill
Commonly used for drilling holes or fastening materials together with screws. Drills can also be used in woodworking or metalworking. Various attachments are sold for power drills for different purposes.
Stud Finder
Stud finders help you determine the location of the wooden framing (studs) behind walls.
Screwdriver Set
Screwdrivers are most commonly used for driving screws or bolts, but can also be used for a wide variety of purposes like prying and widening.
Wire Cutter/Stripper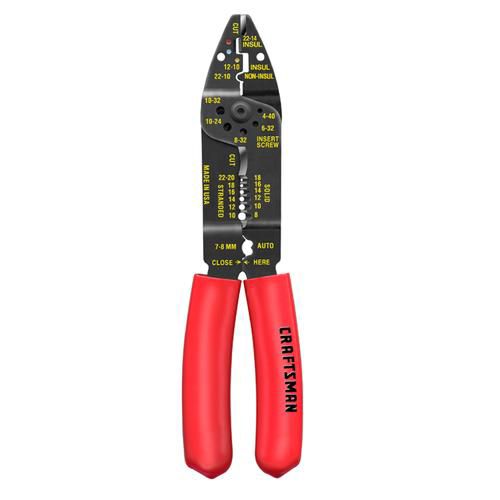 Wire strippers like the ones shown here can also be used to cut wire. It's a great combination.
Tape Measure
Tape measures are a common measuring tool and an absolute must for homeowners.
Level
A level uses a bubble meter to determine whether or not a surface is level.
Multi-purpose Saw
Saws can be used in the home to cut through objects like PVC and wood.
Crescent Wrench
An adjustable wrench used to turn bolts or square objects.
Plunger
Plungers are one of the most commonly used tools in the home. When used right, they usually do an outstanding job unclogging drains.
Utility Knife
A utility knife is a cutting tool that has a retractable and interchangeable blade. Replacement blades are sold separately.
Allen Key Set
A type of screwdriver that has a hexagonal head for driving Allen screws.
Step Ladder
Commonly used to fix light fixtures, repair windows and gutter maintenance.
Vice Grip
Vice grips are used to clamp onto objects, gripping them firmly for turning or physical compression.
Basin Wrench
A basin wrench is designed for tight spaces. When you use one, you'll really appreciate its functionality.
Carpenter's Square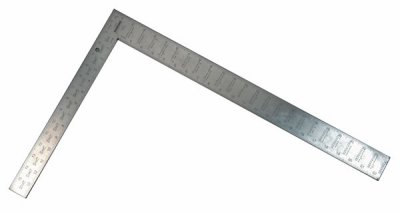 For a superior finish and a job well done, use a carpenter's square to make sure your angles are perfectly square.
Putty Knife
Also known as a spackle knife or scraper, this tool helps smooth surfaces when applying putty or spackling in preparation for painting and finish work.
Image Sources:
http://static.ddmcdn.com/gif/pliers-1.jpg
http://toolmonger.com/wp-content/uploads/2009/05/hammer.jpg
http://upload.wikimedia.org/wikipedia/commons/8/80/Spanningszoeker.jpg
http://www.lowes.com/images/LCI/Planning/BuyingGuides/WrenchBG_PipeWrench.jpg
http://static.ddmcdn.com/gif/power-drill-1.jpg
http://www.popularmechanics.com/cm/popularmechanics/images/Js/tb_lg_zircon-lg-1-md.jpg
http://toolmonger.com/wp-content/uploads/2010/06/8-piece-screwdriving-set.jpg
http://s7.sears.com/is/image/Sears/00973575000
http://www.bohemian.com/binary/9819/GZ.jpg
http://static.ddmcdn.com/gif/level-1.jpg
http://www.tooled-up.com/Artwork/ProdZoom/TB31823.jpg
http://mcdn.toolking.com/catalog/product/C/r/Crescent_AC14V_4-in_Adjustable_Wrench.jpg
http://punctuatedequilibriumblog.files.wordpress.com/2011/12/plunger.jpg
http://www.knife-depot.com/blog/wp-content/uploads/2011/03/92114.jpg
http://img.artscyclery.com/product/00258.jpg
http://i01.i.aliimg.com/photo/v0/107986223/Aluminum_Step_Ladder.jpg
http://3.bp.blogspot.com/_nsV_JJCpphE/Se5Y__c_WbI/AAAAAAAAAf4/NmVn3CEgPeY/s400/10cr_lg.jpg
http://www.trianglehoneymoon.com/wp-content/uploads/2010/09/basin-wrench.jpg
http://www.daviddarling.info/images/carpenters_square.jpg
http://media.merchantcircle.com/22643878/spackle%20knife1_full.jpeg